Find
YOUR

solution through reflection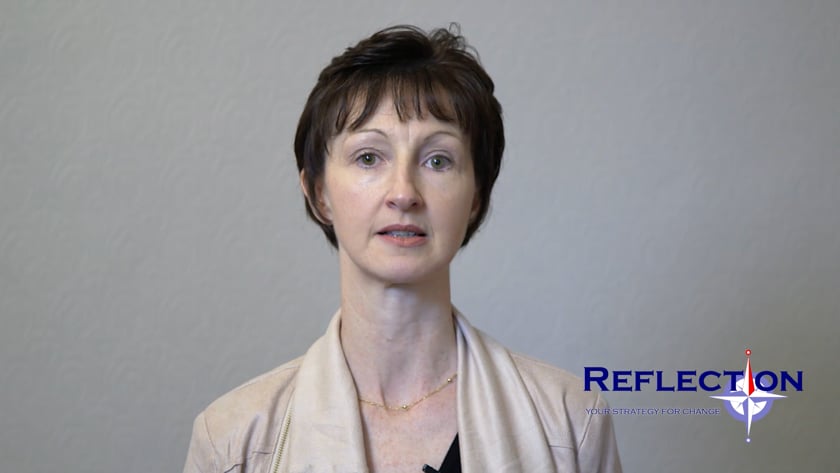 Reflection….. YOUR strategy for change
Everyone seems to be ultra-busy these days, both in their personal and professional lives. Even our interruptions can be interrupted! If you make it to the end of this page without being interrupted by an advertisement or a pop-up from your Email, Facebook or Slack – Congratulations!

We remain continually reactive when we long to be proactive. So, what can we do? STOP and REFLECT… When we stop… and reflect… we give ourselves time to dream… to imagine… wonderful things.

But, it is not always easy to reflect alone. We get lost in the 'spiral' of our thoughts OR we become distracted with other people's agendas! It is much more powerful when we engage help. REFLECTION is here to help.

REFLECTION's philosophy is to encourage EVERYONE to take time to reflect. OUR job is to act as a 'neutral' sounding board – our ONLY agenda is to encourage YOU to focus on YOURS.
REFLECTION provides training, coaching and facilitation services to improve your teams' effectiveness and performance. We specialise in sales training and coaching. We have worked with individuals and teams from leading global brands including Cargurus, Dropbox, Google, LinkedIn and Oracle.

REFLECTION is an associate of Career Decisions Ireland working with their prestigious clients across multiple industry sectors including Financial Services, ICT, Pharmaceutical and Public Sector.

REFLECTION is an associate of Optimum Training Ltd. and provides training and coaching for their clients including Local Enterprise Offices (LEO).

REFLECTION proudly works with Dublin Northwest Partnership providing training and facilitation services for the partnership and their associated local community groups.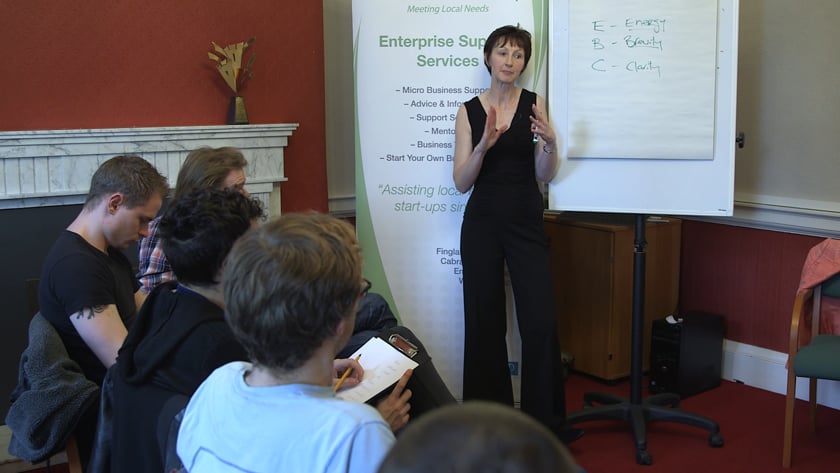 Rita is a member of the Kinesiology Federation (since 1999)
She is based in Dublin
Personal Therapy
"When health is absent, wisdom cannot reveal itself, art cannot manifest, strength cannot fight, wealth becomes useless, and intelligence cannot be applied." - Herophilus (ancient Greek physician)

As humans, we are very resilient, often 'putting up' with symptoms and unease for a long time. For many of us it is only when we stop functioning that we take notice and take steps to restore our health.

REFLECTION provides a number of different therapies to help you to get to the root cause of discomfort or disease taking a holistic view of your life, exploring the physical, mental, emotional, nutritional and spiritual to help you regain optimum health and maintain it.

Personal Coaching
"Each person holds so much power within themselves that needs to be let out. Sometimes they just need a little nudge, a little direction, a little support, a little coaching, and the greatest things can happen." - Pete Carroll

When you become dissatisfied it is usually a signal that something needs to change. Maybe it's time to change mind-set, create more work/life balance, leave a relationship or change career. Whatever the situation YOU can change it.

REFLECTION can help you. Working with a non-judgmental coach you will have the opportunity to gain clarity, identify your personal strengths and limitations, find direction and make a plan to achieve what you wish for.