REFLECTION was started in 2013. The philosophy of the company
is to encourage everyone to take time out to 'reflect'.
Why the name REFLECTION?
"As a coach I agree to be my client's 'reflection' mirroring back to them,
their uniqueness and their blind spots both positive and negative".
"As a therapist I provide a safe space where my client can discover
through reflection the source of their good health and happiness".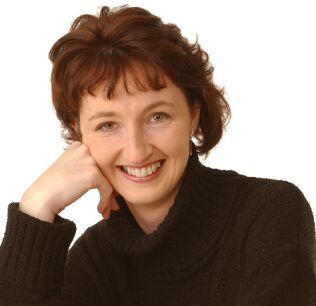 Rita Sharkey BSc. Mgmt., DipMESK, DipCST
REFLECTION's mission is simple:
"To help you set and get your goals, always valuing your uniqueness."
BSc. Mgt.
Trinity College
DipMESK
Diploma Middle England School of Kinesiology
DipCST
Diploma in Cranio-Sacral Therapy, Scotland
Advanced Diploma in Coaching with NeuroScience
Certificate in Career Coaching
Certified 'Train the Trainer'
Advanced Facilitation Skills
AKFRP – Advanced Kinesiology Federation Registered Practitioner
CThA – Complementary Therapists Association

Rita is committed to regular CPD (Continuing Professional Development) and is always looking for ways to improve the service she brings to her clients.
Rita is extremely focused and passionate about developing people to their highest potential. She works from a place of honesty, respect, patience and compassion and believes that all change can happen in a joyful way. Whether coaching a corporate team to improve their sales, or working one-to-one with a client in poor health, Rita's goal is to empower every person she meets to overcome the challenges they face and confidently achieve what they wish for.
My cranio-sacral sessions with Rita have helped me to deepen my self-awareness, specifically around how I handle stress and how I assert myself. I have always found Rita to be very supportive and encouraging. She is a wonderful listener, and gives very sound advice. I come away from her sessions feeling relaxed, grounded, and ready to face any challenges that may arise
Rita has a real gift for helping people. I've been availing of her many services for over 10 years now and can honestly say she has helped me through all the most challenging periods of my life. Her coaching, her guidance, her complementary therapies, her wisdom and intuition – they all combine together to provide a truly unique and powerful support system for whatever you may be going through. Whether it is a career change, a health issue, a personal stumbling block….or perhaps you don't even know what the problem is! A session with Rita has always left me in a better place, mentally, physically, holistically. I can't recommend her highly enough.
As a result of some negative feedback from an interview on my vocal projection and delivery, I visited Rita Sharkey for Voice Coaching. I found the experience immensely valuable – the sessions were conducted in a relaxed and 'safe' environment. I still use some of the exercises prior to any public speaking. I think the actual testament to how effective the course was, is the fact that I have now secured a new role and was commended on my interview presentation!! I have also facilitated sessions and presented to groups of staff – something I'm not sure I would have felt comfortable doing before.
I am 31 years old and 8 years married and was attending the hospital for 3 years with endometriosis. After going through several operations and tests I was told I couldn't have children. It made me very negative and was given no reason for it. I felt very annoyed and let down because they were very negative and gave me no hope……. Then I was introduced to Rita Sharkey. I thought she was very helpful. She helped me be more positive and recommended nutritional supplements…..we finished our sessions together and 2 months later I found out I was pregnant! I had a bouncing 9lbs 6.5ozs baby girl ….. So in the end Rita taught me to be more positive in myself and to never give up. …. I feel if I was never introduced to Rita I would be still childless. I will always be grateful to her.
Rita Sharkey has been a member of our panel of approved mentors and trainers for several years. As a trainer and mentor Rita has helped many of our 'start your own business' clients to effectively prepare their sales pitch and build their confidence in sales. Rita delivers training on our very popular "Start Your Own Business" course and on a one to one basis to our clients. Feedback from her sessions is always positive. She is regularly described as inspirational and practical in her approach to training. As an approved contractor we find Rita very professional and flexible in her dealings with us and would have no hesitation in recommending her to potential clients.
Rita worked with my team at CarGurus for a period of five months. Overall the feedback on her was excellent. She is incredibly warm and engaging so found it easy to build trust with the reps. This was a critical foundation which ensured that the team leveraged her to the best of their ability. Rita was a pleasure to deal with and I am confident that her training made a big impact on driving results across the revenue business.
'I have engaged Rita as facilitator for our Social Inclusion Network quarterly meetings for a number of years.  Rita is an enthusiastic, energetic and highly competent facilitator.  She has capacity to engage participants from disparate backgrounds and to encourage participation by all in discussion and learning.  She has a lively encouraging approach and an ability to draw out those who are reserved.  Rita demonstrates consistent attention to detail and is always very well prepared for our sessions.  She is also reliable and thorough in any follow up work required'.